UPDATE!
Sadly this gig is cancelled for now. Curses!
Sorry everyone, we hope to be back on stage soon..
---------------------
Hello!

We hope everyone is doing alright out there. I'm very pleased to say that Damn Skippy is still here! In fact we can't wait to get back to playing music again and are delighted to share that we'll be back on stage in support of genuine ska legends The Toasters in October.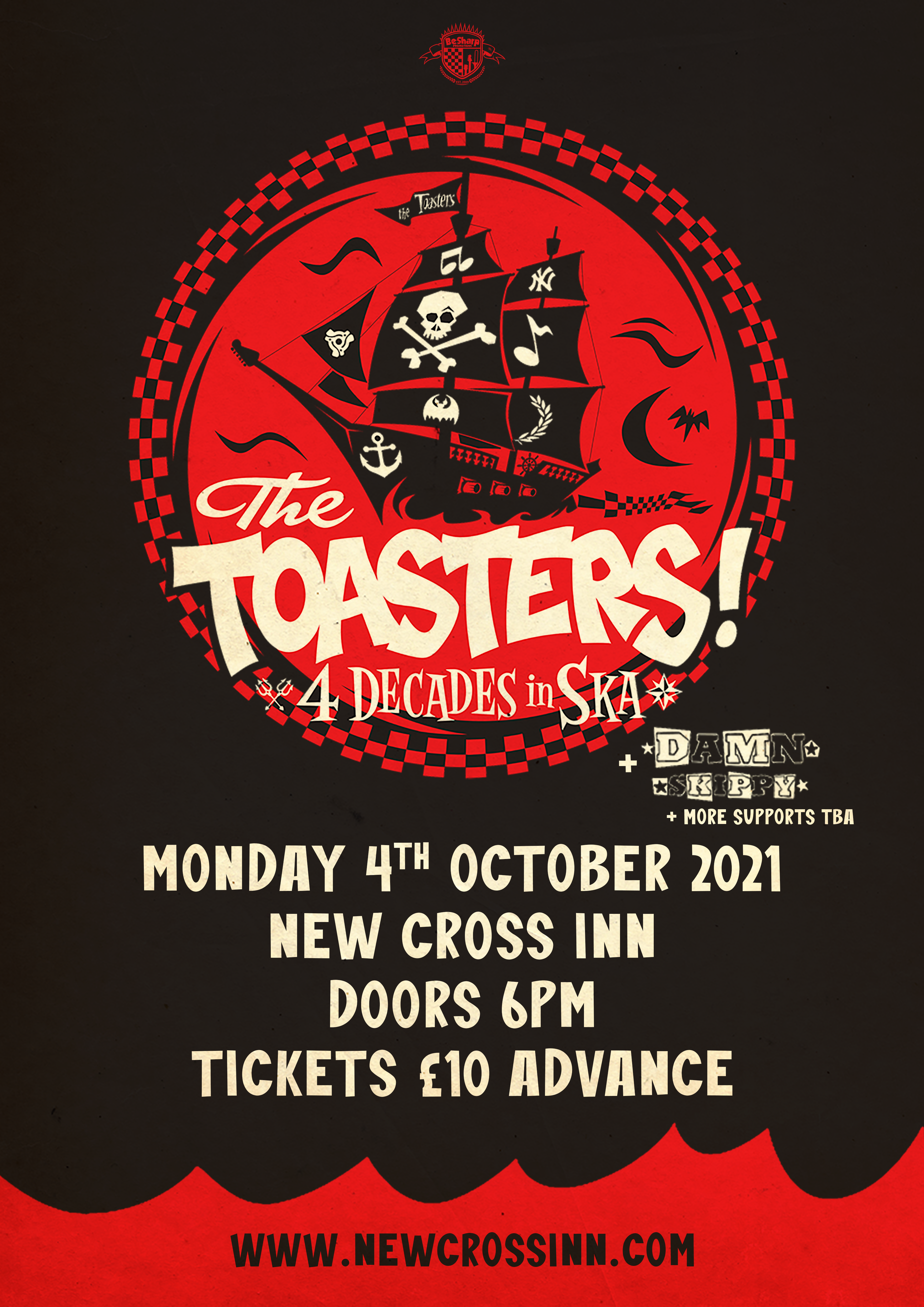 See you soon!